B&B Italia unveils "Tutte Le Bambole" by director Massimiliano Bomba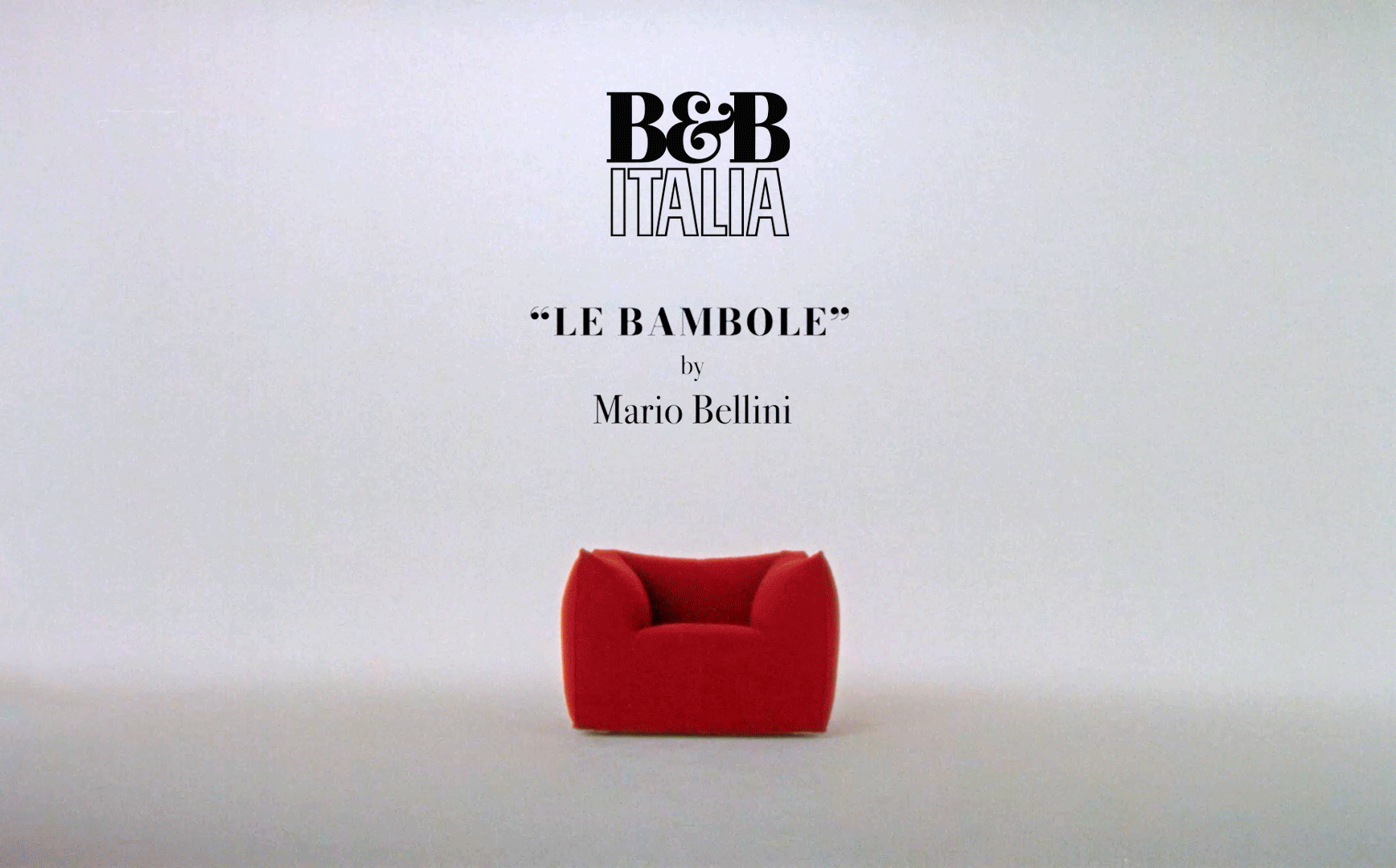 Le Bambole collection by Mario Bellini celebrates their shining 50th anniversary in 2022.

On the occasion of the 50th anniversary of B&B Italia's one of the most iconic and beloved projects, the brand unveils its first solo digital campaign.

Shot on film by director Massimiliano Bomba, "Tutte Le Bambole" brings to life a series of contemporary moments and characters, all connected by the iconic sofa by Mario Bellini. Paying homage both to the early 70s as an aesthetic, as well as the iconic 1972 campaign shot by Oliviero Toscani with Donna Jordan, the short film walks the tightrope between the world of today and that of 50 years ago. This new campaign brings to the stage, through a chorus of different characters, the eclectic, ironic, transversal, inclusive and disruptive nature of this collection, starring among others Paolo Stella, and with a very special cameo by Mario Bellini himself.

B&B Italia's digital campaign kicks off on web site and social media platforms of the brand, online media as well as in a premium OOH circuit in the Milan city centre (Corso Vittorio Emanuele, via Dante and via Larga).

Le Bambole project

B&B Italia presents Le Bambole by Mario Bellini, in a radically renewed version. Fifty years after their initial creation, these icons of Italian style are evolving thanks to new design choices that make them even more comfortable and increasingly sustainable.

"I feel the pleasure of revisiting this family again, because it confirms to me that it is anything but aged; on the contrary, it is enjoying a thriving and promising second life, a rebirth done in a big way, done with enthusiasm, with breadth, with decorations and with the original flourishes. We have recovered its charm, its sumptuous floridity, its softness". Mario Bellini

A constant presence in the B&B Italia catalogue for 50 years, Le Bambole evolves and becomes even more contemporary. The revamped version recaptures a look and feel more akin to the original, favouring generous, curvy, increasingly feminine shapes.

The new range sees confirmations and new elements, for a collection that restarts from the basic elements: the Bambola armchair, the Bibambola two-seater sofa, the Bamboletto double bed. In addition, the three-seater sofa has been updated to meet today's needs, with a deeper seat that has earned it the name Granbambola.Throughout their history, Le Bambole have seen slight adaptations in shape, proving that they are always able to keep up with the times. In addition to appearance, comfort is a key element of the design. Once again, softness is guaranteed by a series of clever construction measures despite the minimum amount of polyurethane used. Where the original construction was based on a metal structure embedded in polyurethane, now the materials used are of the latest generation. Recycled polyethylene gives structure; elements in polyurethane foam and thermoplastic elastomers are added to shape the geometry and define comfort and breathability, all sheathed by an undercover derived from recycled PET. These design choices mean that every item in the new Le Bambole collection is completely disassembled and therefore easily recyclable.